Named Patient Program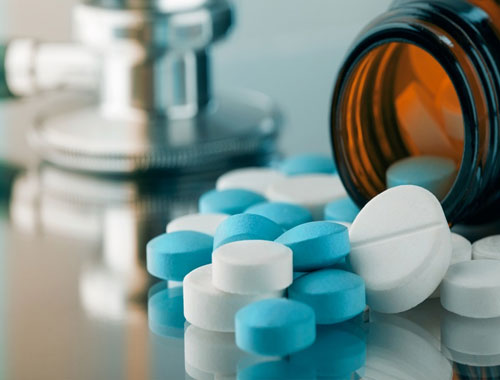 Enquire Now
Named patient programmes (NPP) allow physicians to request regulated, pre-approval access to medications on behalf of particular, or "named" patients before the treatments are approved in the patient's native country
Patients can receive medicines in late-stage clinical trials or authorised in other countries for a real, unmet medical need through these programmes before they are licenced in their own country.
How do we support the named patient?
This is the first of two articles that will look at different aspects of the Named Patient Import for unavailable medications from both our and healthcare professionals' perspectives. In this post, we'll look at what a Named Patient import is and how patients may utilise it to get authorised medications that aren't approved or available in their own nation.
What is the basis behind the Named Patient?
In most nations, any patient (the Named Patient) who is suffering from a life-threatening, long-term, or severely disabling illness has the right to access, acquire, and import potentially life-saving or quality-of-life medications. Every nation has its own set of rules and regulations governing access to and import of new drugs, and there are several programmes and legislation in place to facilitate this. To name a few, there's the Named Patient Import, Compassionate Use Program, and Early Access Program.
Cellegen Biopharma offers medicines on a Named Patient Import basis, which means we operate on behalf of the patient in collaboration with their treating physician. Every country, in general, follows the same rule: only authorised medicines can be sold. However, each country's national legislation has legal exceptions, such as a Named Patient Import for personal use in instances where the drug is unavailable in the patient's own country. These exclusions are designed to ensure that, in principle, everyone will benefit from all medical breakthroughs across the world.
The drug has received regulatory approval in another nation but is not approved or available in their own.
There is no other option available on the market.
The medicine is intended for personal use only.
In their native nation, the patient has a prescription note from their doctor.
A pharmacist must dispense the medicine.
Additional criteria, such as clearance from the Ministry of Health, a limit on the import quantity, and so on, may apply according on the national legislation of the individual country. All necessary requirements are known and satisfied by Cellegen Biopharma.
Inquiry into the order and further communication
After being contacted, our support staff works with the patient to verify that they have first discussed their treatment options with their treating doctor and have a prescription for the medication they require. Our job is to manage the entire procedure from that point on. We take care of everything so that the patient doesn't have to. This includes everything from sourcing through shipping, customs, and delivery, as well as follow-up to ensure everything arrived in excellent condition. We support the patient and their doctor every step of the journey with the help of our team of pharmacists, physicians, and attorneys. We assist patients throughout this procedure by giving them with up-to-date information on what to expect from start to finish. Patients also receive timely shipment updates, answers to their queries, and more information on any other issues that may occur. Our objective is to provide tailored support to each patient and treating physician so they don't have to worry about receiving the medication they require.
From Source to The Patient
What happens when we receive a prescription from a patient? We must first ensure that we are legally able to supply them with the medication they require. If this is the case, to collaborates with the patient to ensure that all prescription and patient information is valid. We next send the information to our sourcing manager, who contacts our chosen trusted suppliers to determine which one can fulfil the order the fastest, safest, and for the least amount of money. Transportation is particularly important since some drugs require special shipping circumstances, such as temperature control, which is known as cold chain shipment.
To you, from the Source
Our logistics manager arranges for delivery from the pharmacy to the patient's door or a chosen pick-up site, which is generally a local drugstore in the patient's hometown. Our logistics manager must draw on his extensive network and years of experience to expedite the drugs as quickly, securely, and painlessly as possible because this leg of the journey is totally dependent on us for delivery. This entails arranging all medical proof and import documentation, with an emphasis on accuracy and speed. Customs authorities and even transportation firms have their own processes to follow, and the paperwork necessary differs from nation to country. Our support staff, on the other hand, is always available to assist, inform, and guide patients and their healthcare professionals through the process of submitting these papers.
We're pleased to say that we've delivered to doctors and patients across India with a 100% success record! Thousands of individuals have benefited from the medications they get thanks to the hard work of everyone at Cellegen Biopharma. Even more people (such as other patients or a patient's family, friends, and physicians) have been assisted in finding the information they require or connecting with other healthcare experts who specialise in their condition. At the end of the day, we must remember that we are working toward a future in which everyone, regardless of who they are or where they reside, has equal, quick, and equitable access to the most up-to-date and finest healthcare.